World Wonder Ring Stardom dio a conocer el cartel para «World Climax 2022» Día 1, primera de dos noches de magnas funciones que tendrá en el Sumo Hall.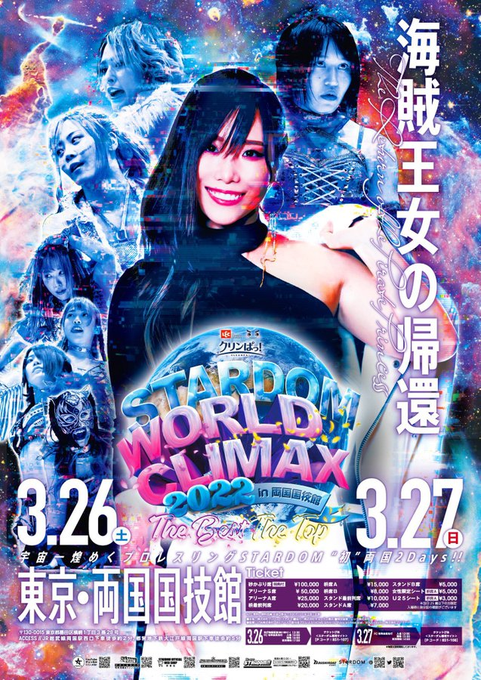 ► «World Climax 2022» Día 1
Hanan y Rina abren en evento con un combate por el Campeonato Future of Stardom. Para la campeona Hanan en la tercera vez que expone su título. Este es el primer cinturón que se pondrá en juego los dos días consecutivos, con el atractivo adicional que ambas luchadoras son hermanas.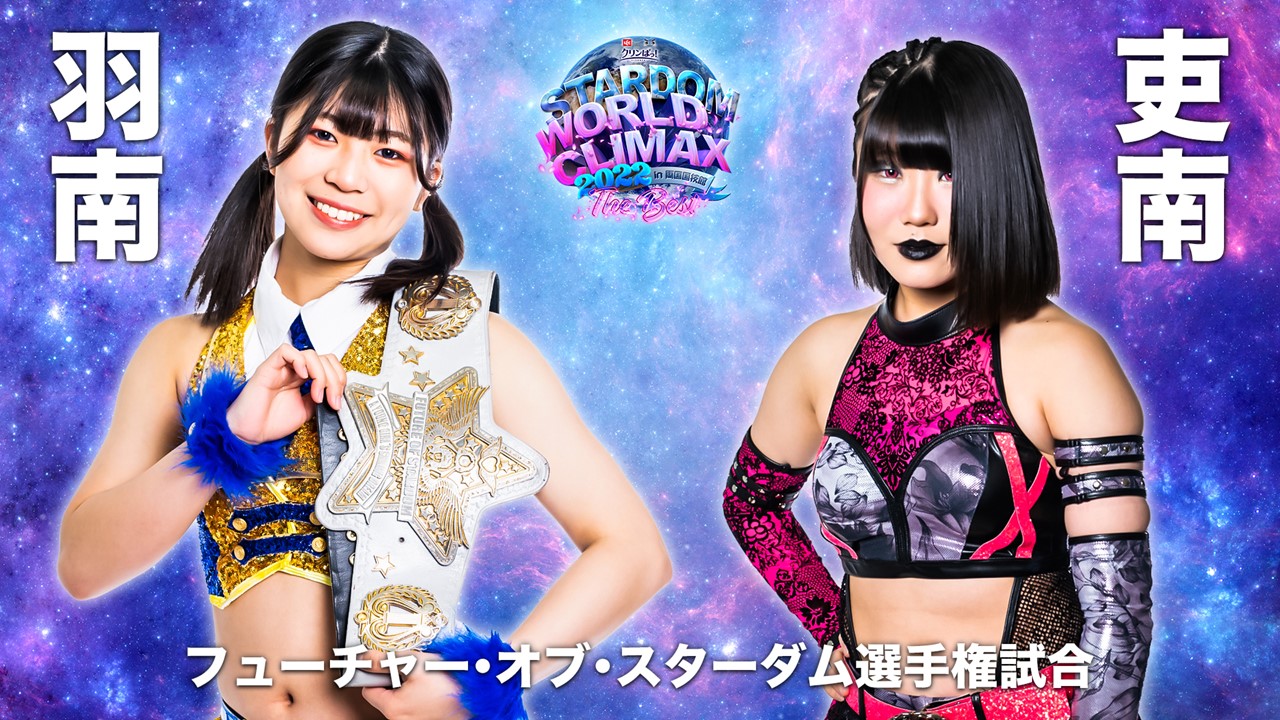 Prominence vuelve a Stardom para medirse ante Donna del Mondo (Thekla y Maika). El combate será la presentación de la impresionante Suzu Suzuki en un evento de Stardom; pero estará acompañada de la recia Risa Sera,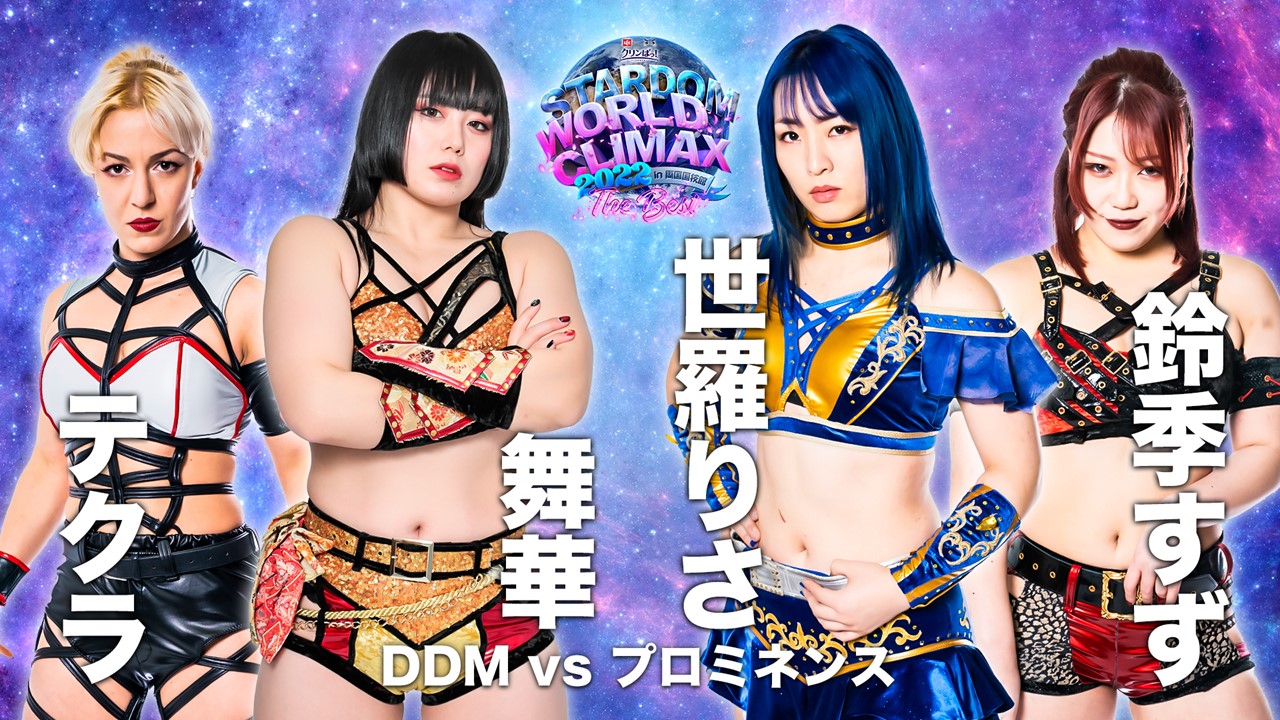 STARS (Hazuki y Koguma) pondrán en juego por tercera ocasión, el Campeonato Goddesses of Stardom ante Momo Watanabe y Starligth Kid de Queen's Quest.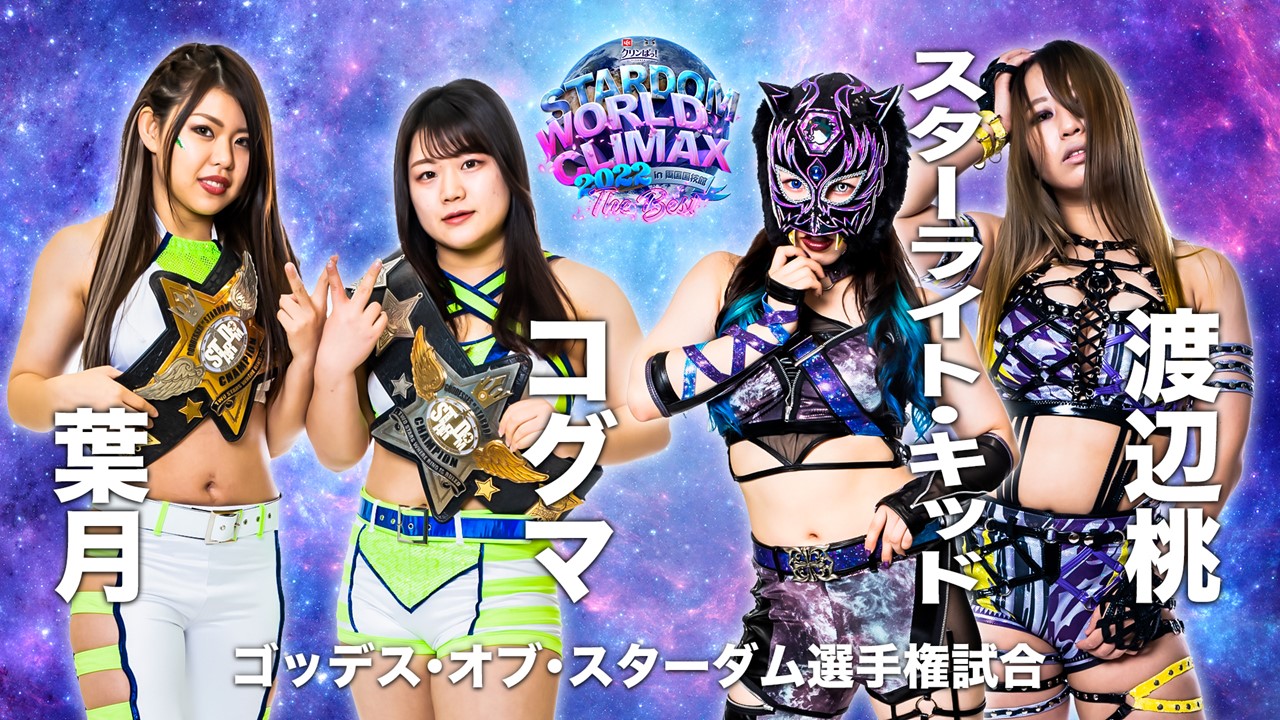 KAIRI regresará a un evento de Stardom por primera vez desde 2017 y lo hará formando equipo con su compañera de equipo de Threedom, Mayu Iwatani, para enfrentarse a Tam Nakano y Unagi Sayaka.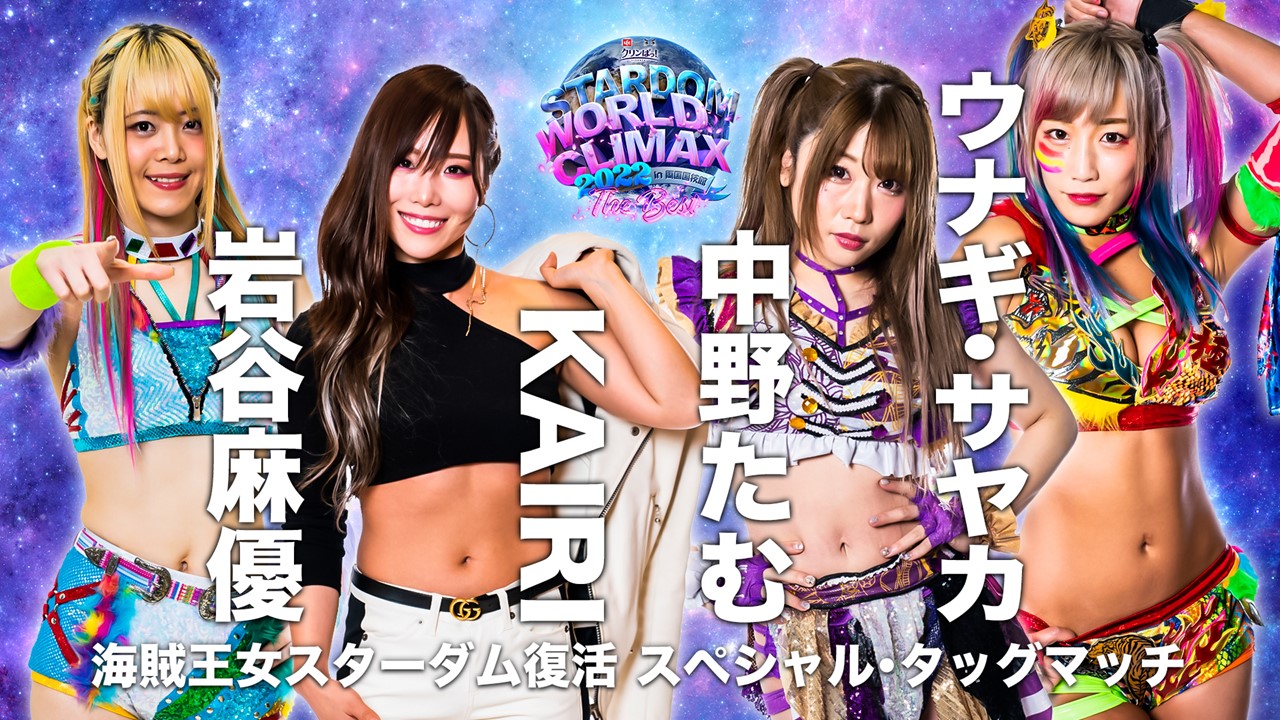 Saya Kamitani enfrentará a Utami Hayashishita con el Campeonato Wonder of Stardom en juego. Es la tercera vez que pone en disputa su cinturón y Kamitani  Kamitani nunca ha derrotado a Hayashishita en una acción individual, por lo que puede ser su gran oportunidad a pesar de que ambas se conocen a la perfección.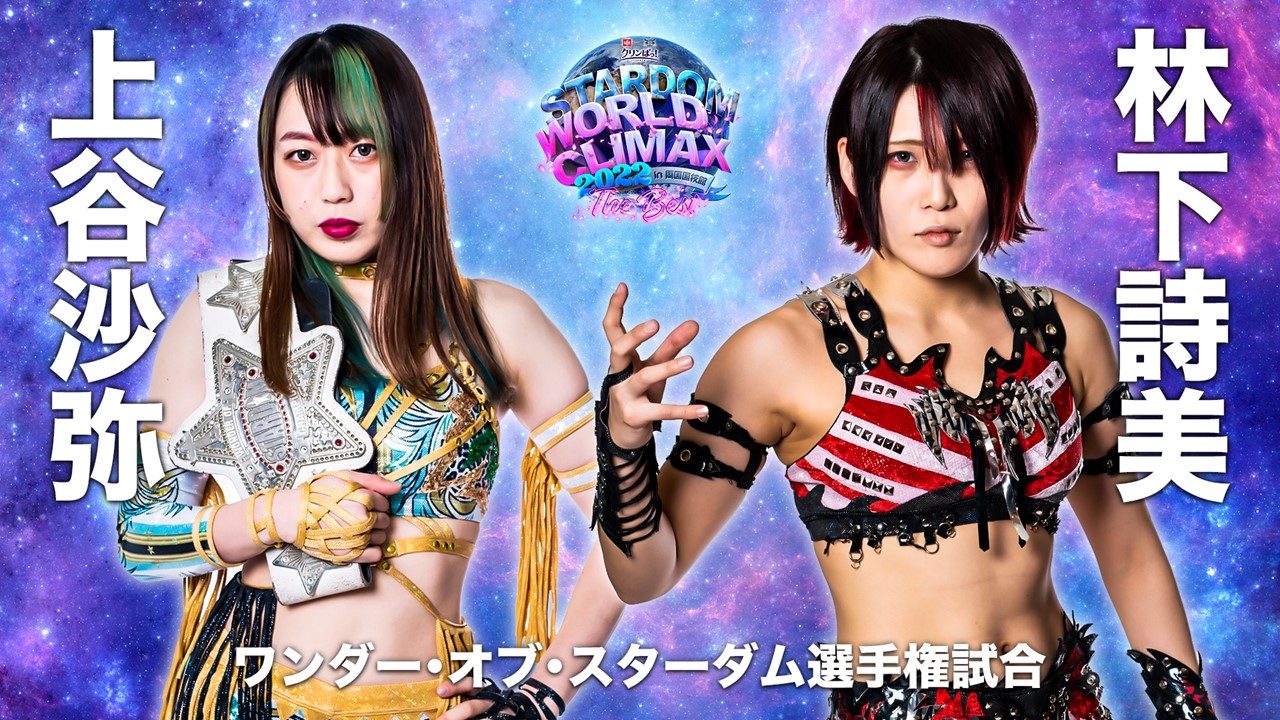 En el turno estelar, Syuri y Giulia se olvidarán de la amistad, del equipo en pareja y de Donna del Mondo por completo ya que se jugarán el Campeonato World of Stardom. La ganadora se enfrentará a Mayu Iwatani al día siguiente.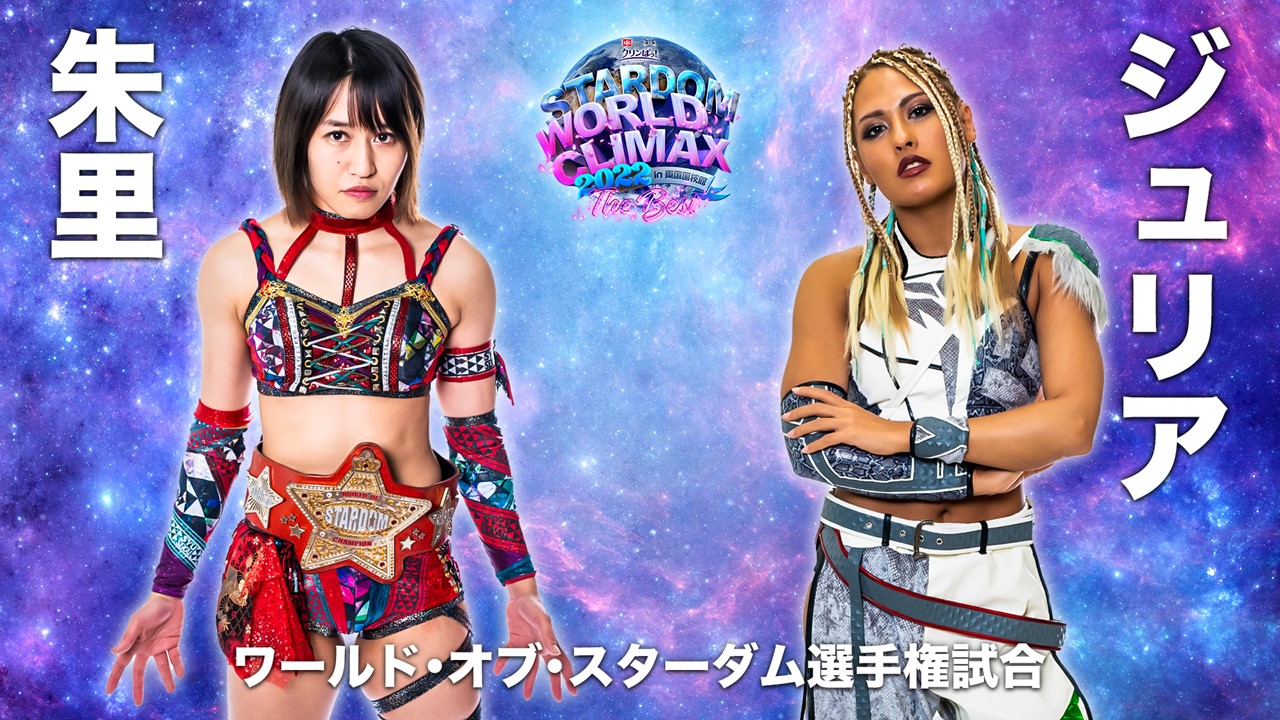 El cartel completo queda así:
Stardom «STARDOM WORLD CLIMAX 2022 IN RYOGOKU KOKUGIKAN ~ THE BEST», 26.03.2022 
Tokyo Ryogoku Kokugikan
1. Future of Stardom Title: Hanan (c) vs. Rina
2. Golden Generation Singles Match: Saya Iida vs. MIRAI
3. Gauntlet Match: Himeka, Natsupoi y Mai Sakurai vs. Mina Shirakawa, Waka Tsukiyama y Momo Kohgo vs. Saki Kashima, Fukigen Death★ y Ruaka vs. AZM, Lady C y X
4. DDM vs. Prominence: Maika y Thekla (c) vs. Risa Sera y Suzu Suzuki
5. Goddesses of Stardom Title: Hazuki y Koguma (c) vs. Momo Watanabe y Starlight Kid
6. Pirate Princess Stardom Revival Special Tag Match: Mayu Iwatani y KAIRI vs. Tam Nakano y Unagi Sayaka
7. Wonder of Stardom Title: Saya Kamitani (c) vs. Utami Hayashishita
8. World of Stardom Title: Syuri (c) vs. Giulia